Welcome to Ute Creek!
Longmont's Premier Course!
Ute Creek Golf Course, designed by the world-renowned golf course architects of the Robert Trent Jones II Group, opened in 1997. This 18-hole championship course is a Par 72, ranging in length from 5,509 yards to 7,167 yards. The views are amazing! Join us today for a truly enjoyable place to play.
---
2019 Ute Creek Golf Course Information Brochure
---
Ute Creek 2019 Invitational
Aprill 27 & 28, 2019
Click here for details and registration form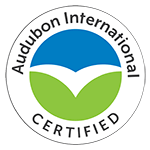 Ute Creek Golf Course is recognized by the Audubon International Cooperative Sanctuary Program as an environmentally friendly golf course.
The Audubon program is designed to help staff, golfers and citizens preserve the local environment, wildlife and waterways at Ute Creek.